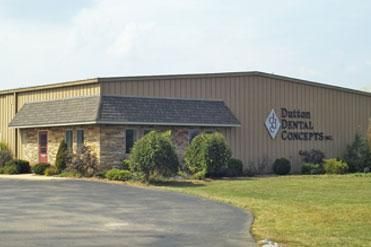 About Dutton Dental Concepts Inc.
Established in 1974, Dutton Dental Concepts (DDC) is a full-service laboratory and trusted resource for doctors across the nation. We also work long-distance with some great clients in Canada, Puerto Rico, and the Virgin Islands. Weaving together many years of experience and training, we utilize the finest quality materials available to provide esthetically life-like prostheses.
At Dutton Dental Concepts, we never stop looking for improvements and innovations. This drive towards advancement has yielded such results as the unique Dutton Implant Abutment, which allows us to bake pink and/or white porcelain to metal for superior esthetics. We are also a certified Cercon® laboratory and we have been awarded designation as a smartLAB™ by Dentsply Sirona.
Our Commitment to Our Partners
Your practice and your patients come first. That's why we take extra care to meet the specific needs of each case, paying close attention to the details that can take the care provided from adequate to exceptional. At Dutton Dental Concepts, it's our goal to help the dentists we partner with to provide your clients with the best possible service, whether they are in need of veneers, implants, or a cosmetic dentistry service. We are also happy to evaluate and consult with you on any case — simply give us a call.
Our Dental Lab Services
When you choose Dutton Dental Concepts as your dental laboratory, you'll have access to an extensive selection of implants, dentures, bridges, crowns, and more, all expertly designed and manufactured to meet your patient's exact needs. We utilize the latest technology while always keeping an eye on the future to ensure we offer the most innovative and reliable dental laboratory services and products available.
To learn more about our dental lab services or for consultation on a case, reach out to the team at Dutton Dental Concepts today.